FENCING
DURAFENCE
PVC fencing has become increasing popular and unlike timber or metal, PVC will not crack, rust, fade or rot and is backed by a lifetime warranty. No other fencing product carries such warranty. With its green image, longevity, maintenance free properties and versatility PVC has become the number one fencing choice for home privacy, garden landscaping and other outdoor spaces.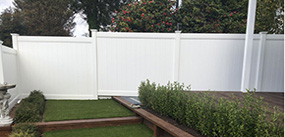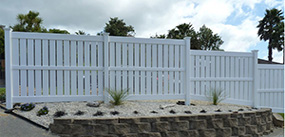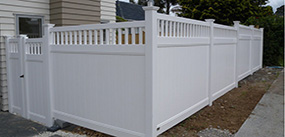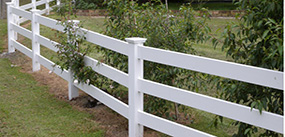 BELAIRE RANGE
Our new BelAire range offers Solid Panel Fencing, Slat and Louvre Fencing, Glass Balus-trades, Pool Fencing and SlimLine Panel Fencing.
Solid Panel Fencing has 3 styles to choose from, and you can also add stylish inserts. Design your fence to suit your lifestyle! The fence and posts are fully paintable so that you can complement the colour of your property.
Relax behind a strong, superior Glass Bal-ustrade. With no frames to collect dust, it will remain sparkling with minimum effort to take in all day sunshine and views.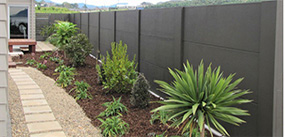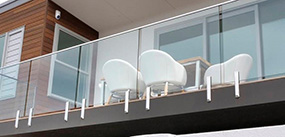 TIMBER FENCING
If it's a timber fence you want, we can build it! Ask us about our horizontal paling fence, solid paling fence, post and rail, or something else you have in mind.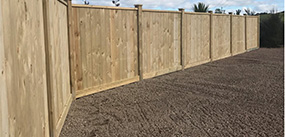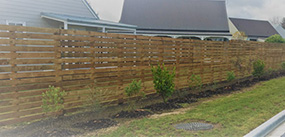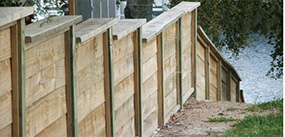 ALUMINIUM, SLAT and STEEL FENCING
With simple, clean and stylish lines, aluminium fencing looks good in any pool area, garden or as boundary fencing. Need something different? Our steel and slat fencing come in many styles and colours which can be customised to compliment your home.